As I continue to try to place stuff that I don't use with better homes, I have the items listed below for sale.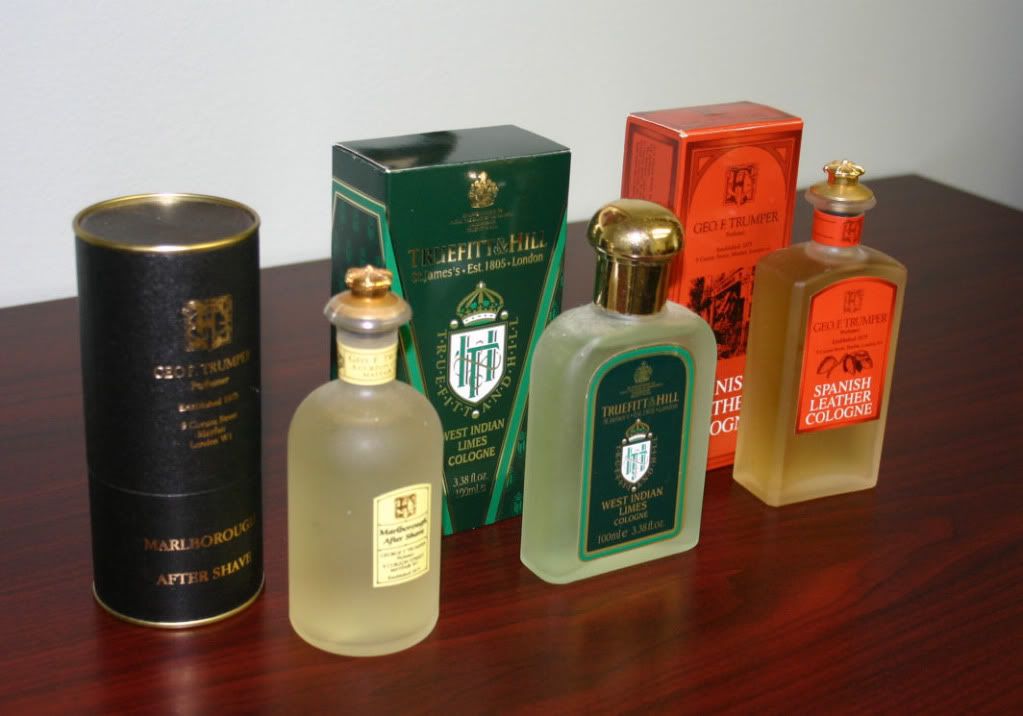 All are 100ml bottles, and have been used very sparingly. See photo for detail. Prices include delivery via Priority Mail to CONUS.
Trumper Marlborough After Shave
$50
T&H West Indian Limes Cologne
$50
(SOLD)
Trumper Spanish Leather Cologne
$50
(SOLD)
Send PM if interested. Sorry, no trades.
Edit: removed other items from title of thread.