Up for your consideration is some computer memory (RAM). I recently upgraded all of my computers and this is the leftover. I've been wanting to try some more soaps as I mainly use creams so I would like to trade the RAM listed below for some soap, or even cream I haven't tried. Just PM me your offer & we'll talk.
Specifications on the RAM: 4 cards - 2 x 512MB; 2 x 1GB
All cards are DDR2 PC2-5300, 200-pin SODIMM
According to the website
www.crucial.com
the 512MB cards go for $14 each and the 1GB cards go for $15 each. Higher math brings about a total value of $58.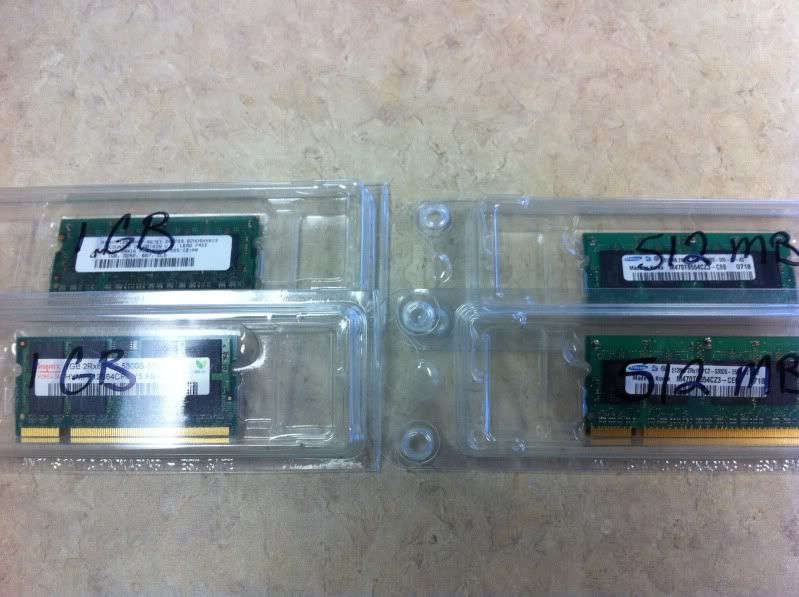 Thank you for your consideration.