SOTN Sunday: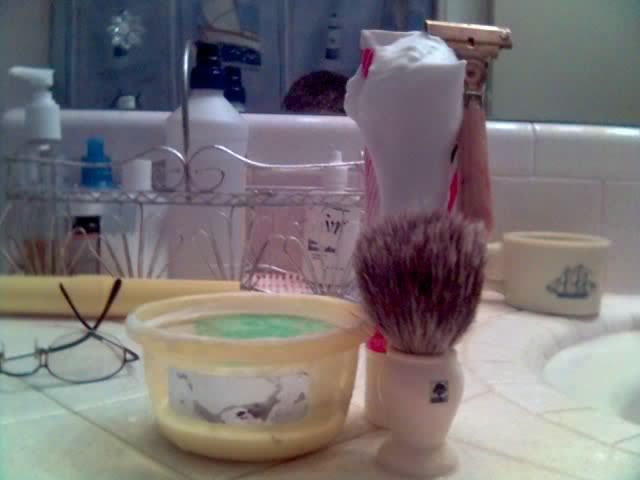 E1 Type injector, Shick blade, day 4. 3.5 passes.
C&E Best
First two passes with SCS Bay Rum with a Twist, last pass and T&C with Palmolive Lather Cream
I don't know what my trouble is, but I couldn't get a good lather with the SCS soap tonight. I ended up giving up and finishing with Palmolive. The lather in the photo is what was left in the brush when I was done, draped over the tube that saved my shave.
Please note, I'm not saying that Sue makes bad product. Just that I can't figure out how to use it properly. I'm thinking I may be starting with too dry a brush. I've been getting good results with Arko sticks started on the face with a well-shaken brush. Maybe more water in the brush will help me pick up more soap before I start the lather.