Hello All,
Just wanted to check in and say I'm a new guy here and new to Double Edge shaving. I looked for a New Guy forum on SMF but didn't see one so I figured I would post here in the General Forum.
I've been using cartridge razors for about 35 years and I got tired of throwing money away every time I replaced a dull blade. I started getting interested in DE shaving about two months ago when I saw a thread in another forum about how great a shave one can get from DE shaving. I started doing my research on it and after watching many videos and finding the Badger & Blade site I decided to purchase an Edwin Jagger DE89 razor.
After I placed the order for my razor I decided to let my whiskers grow until I received the razor from the mail. When the razor did arrive I was excited to try it out on my 5 day beard. I had already purchased a Van Der Hagen Shaving Set from the department store so I was off to the bath room to see what all the hype was about.
I whipped up a lather and spread it out on the white wire that was covering my face and proceeded to scrape the growth from my manly features. I was impressed with the razor and the Wilkinson Blades that I purchased with the shaving set. I was approximately 95% finished with the first pass when I felt the razor starting to tug at the whiskers so instinctively I loaded a new blade into the razor.
Needless to say I was a bloody mess by the time I couldn't feel any more stubble on my now bleeding manly features. So off I went to do more research on how to properly use a DE razor and this time I studied every detail I could possibly glean from any video or forum I could find. I also practiced with an empty razor (no blade installed) with my eyes closed so I could feel if I was putting excess pressure on my face thru the razor. Little by little I discovered there is quite a knack to this form of self mutilation.
Since those first couple of shaves I have gotten crafty and made myself some different razor handles that I felt more comfortable with. see the photos below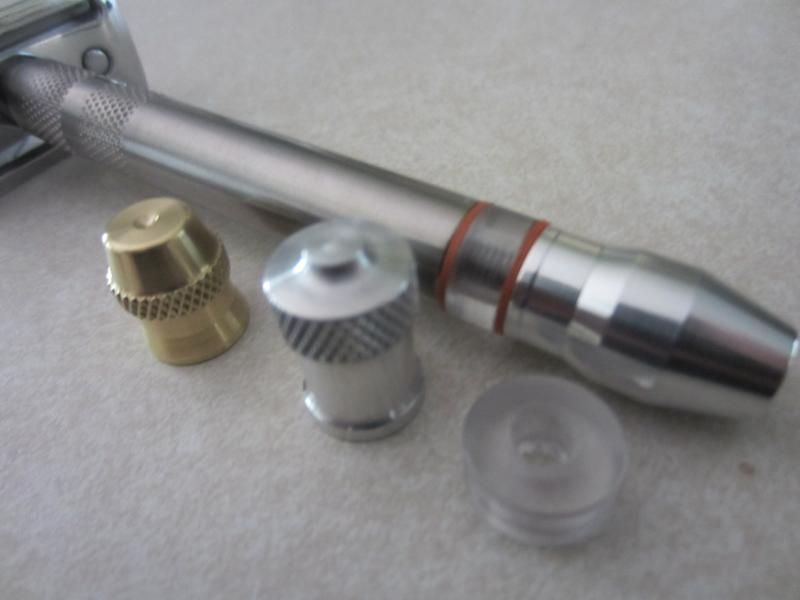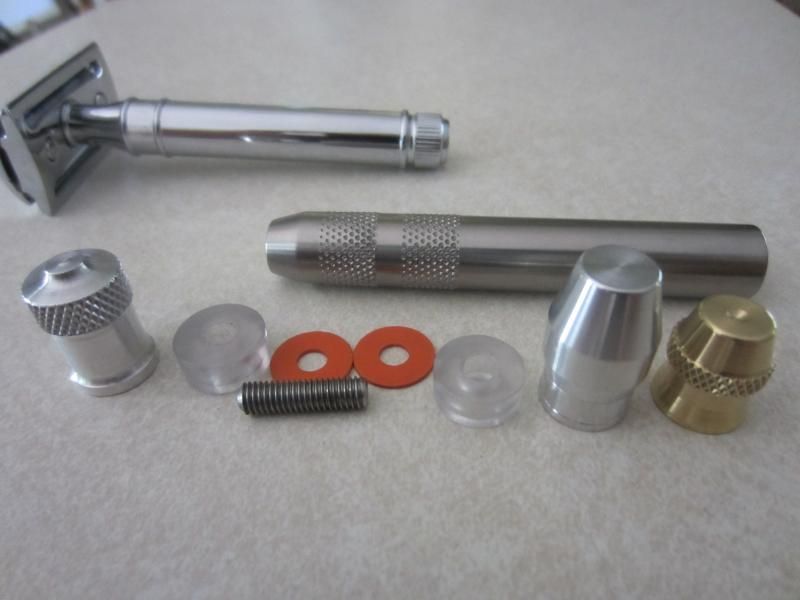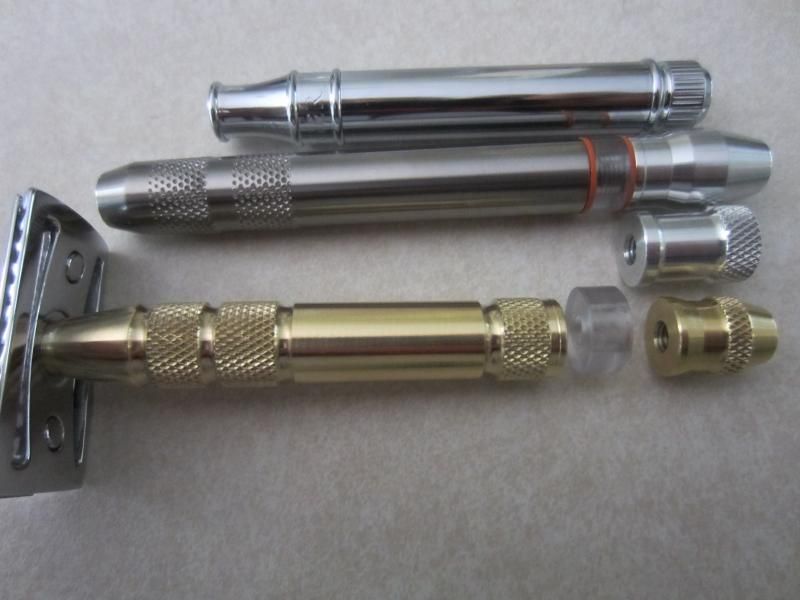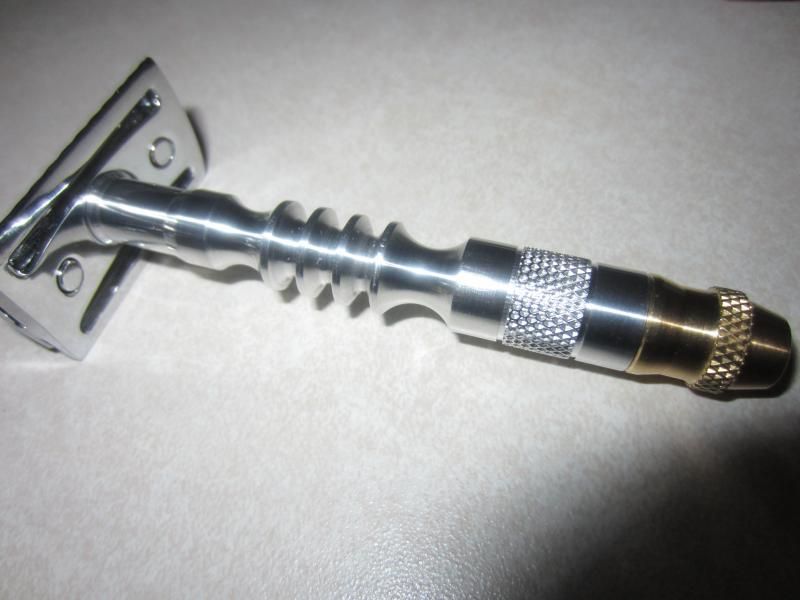 I am currently running the Titanium handle in the first picture as I found that the Titanium is lighter than the original chrome plated brass handle, it is also longer and I managed to get enough of a knurl into the Titanium to give it just enough grip so when my fingers are wet and sloppy with shaving lather I am not apt to drop the razor.
Take Care Gents and feel free to post any hints or tips that you feel this Newbie could put to good use