Fantastic looking loaves Dosco!
For breakfast, homemade knockoff fried Taylor Pork Roll and eggs. (You either know what TPR is or you don't need the addiction)
Here's the knockoff TPR. The roll is the only one that had a 23 hour fermentation using LHP lactobacillis. For those already addicted to TPR it's awesome, even better than TPR cold (it's precooked and a cold cut is one possible use).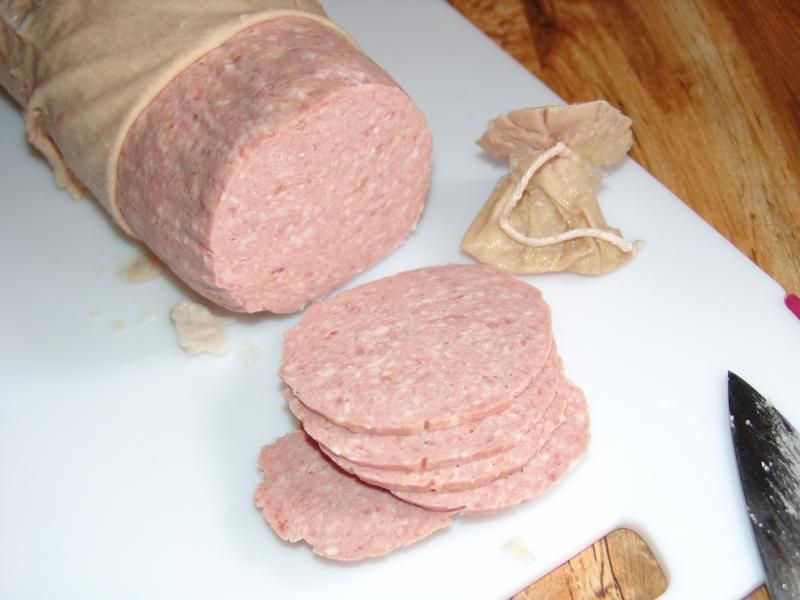 If anyone wants the recipe, let me know and I'll post the link and my comments for production.
I have yet to do a taste test between the 18 hour fermentation, the 23 hour, and the genuine article. That'll happen soon.
Edit: I have a pork loin thawing in the shop refrigerator. When I can I'll cure it and make Canadian bacon. I want to make another butt into buckboard bacon too. Maybe we'll make another 20# of pork roll if we can find the boston butt on sale. If it gets too warm outside (It's our big refrigerator for sausage making) that's it for large quantities of sausage until the next cold snap.