It's been far too long since I made homemade bread from wheat berries. I wanted to make some 2 months ago but since the oven pooped itself and we had to wait for our new oven to be built, delivered, and installed I wasn't able to. Then it arrived and I quickly made no-knead bread and holiday bread. But I really wanted some "real" bread from homeground wheat; something I could use for a sandwich...
I think maybe I'm over compensating for not having an oven for those months. Did I ever miss it!
Made out of white winter wheat; the entire wheat berry.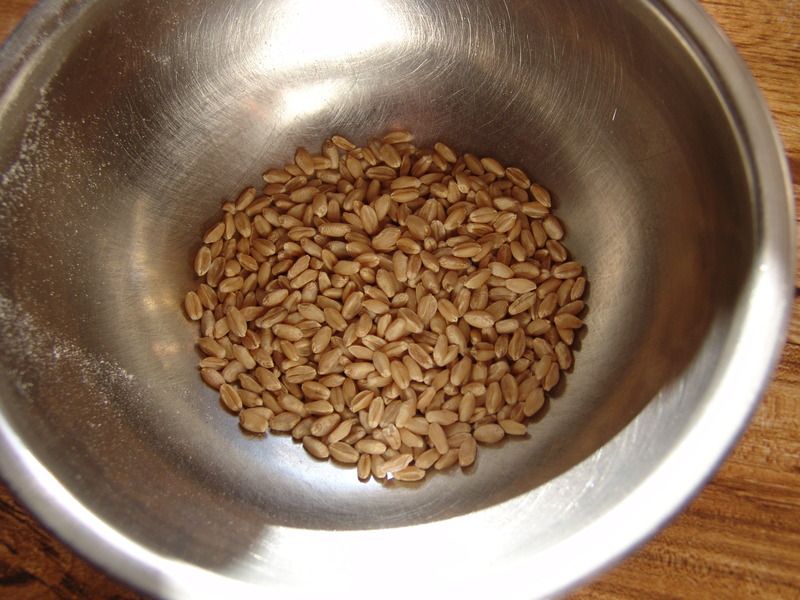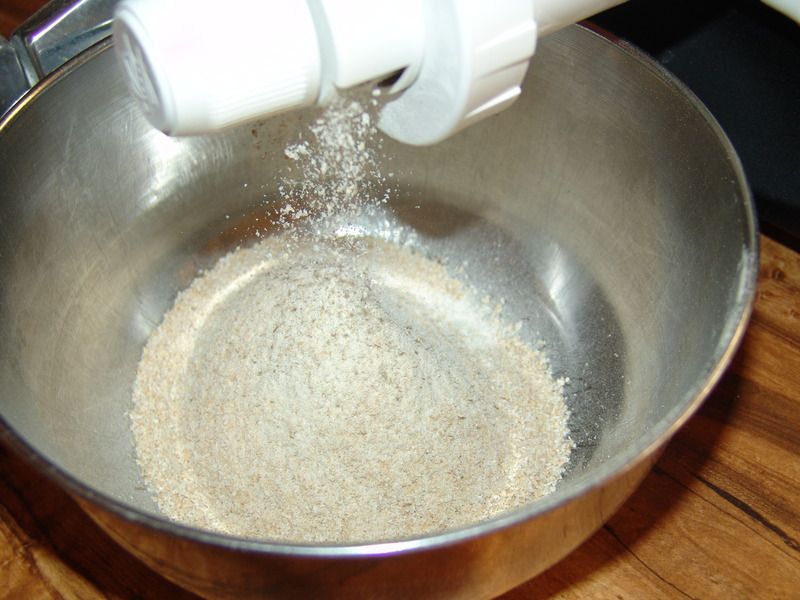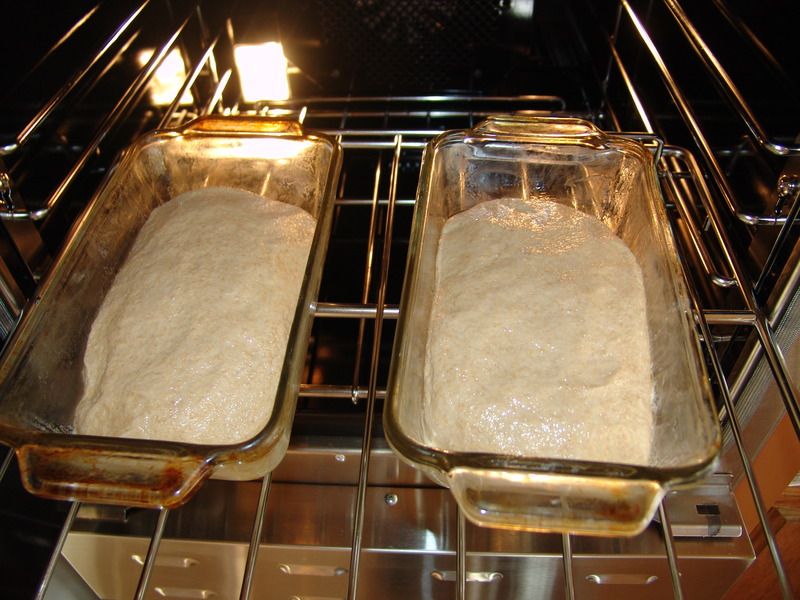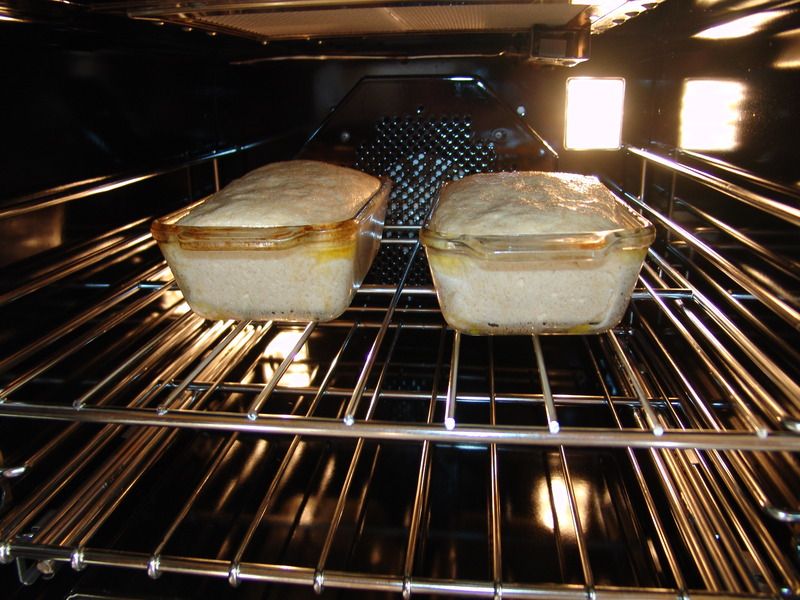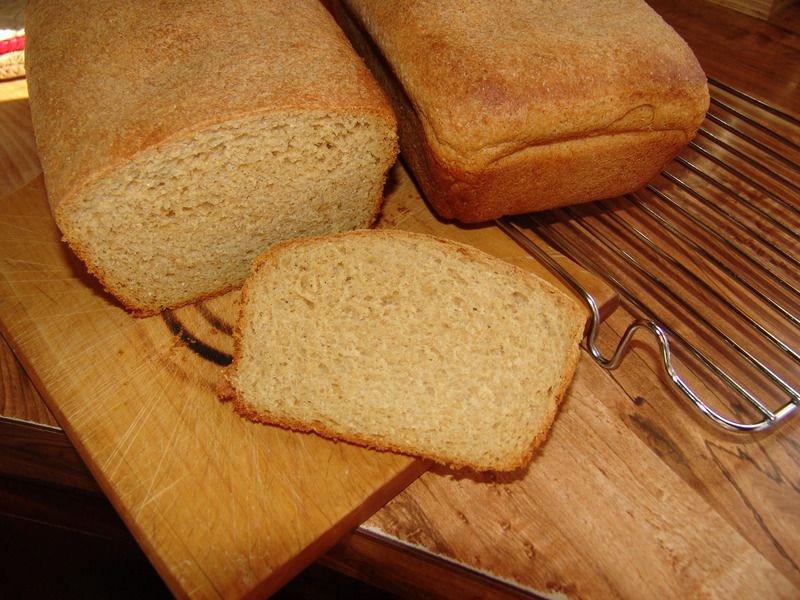 IMO, there is no food on the planet that is as good as fresh bread out of the oven. That's for scent and the taste with butter. Of course the cook gets the best piece. That's the first crispy/crunchy warm slice from the end. I just LOVE fresh homemade bread! Since this bread is made from the entire wheat berry it has full wheat taste, but since it isn't red wheat it doesn't have that overpowering wheat taste. I've served it to folks who don't care for whole wheat and they simply don't know that it's whole wheat... they just know it's good and that they never tasted bread like that before.
Maybe ciabatta is next, but I wanted to make panatone too. I sure wish we could eat more without gaining weight.
BTW, the loaf pictured contributed the Texas toast for this mornings steak and eggs. The feathered ladies contributed the eggs.