I thought I had RAD under control but saw this pair in another forum's B/S/T and well...you know...I've never had one of these.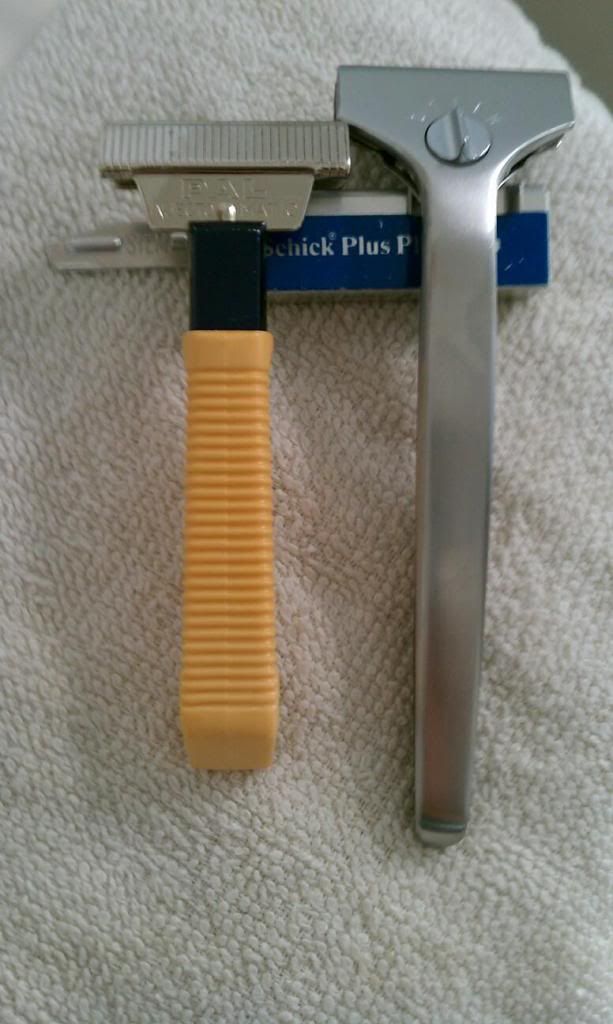 Both are in VG condition, shaved with the adjustable yesterday, new NOS Schick Plus Platinum, dial set halfway between
L
ow and
H
igh, very nice. More mass than any Schick injector I own.
Sorry for cell fone pics, I can do a DSLR if you would like better images.