Today was a day when lots of things arrived by USPS.
One of those items was a new handle for my R41. The OEM handle was just "ehh" for me. I love the shave head, but the handle was always too long and too slick. We lived together, but there was no real love on either of our parts for the other. So I ordered a new Stainless handle from UFO handles in Spain. I'd checked with the US manufacturers I knew of and all the handles were too big and heavy for my taste. I wanted to do it once and do it right.
http://www.uforazorhandles.com/
It was a pleasure doing business with them BTW. The handle shows an attention to detail that really put a smile on my face when I opened the package. It didn't hurt that it came with a Certificate of Authenticity and that it was a prototype. I had in mind what I wanted, contacted them and was told they had what I was looking for.
Aristocrat knurling, not sharp, but grippy. It's a really nice handle.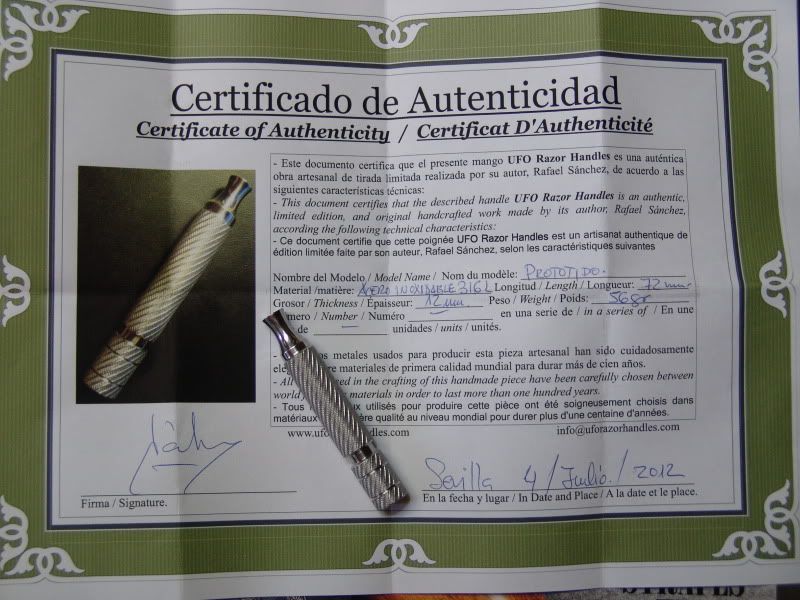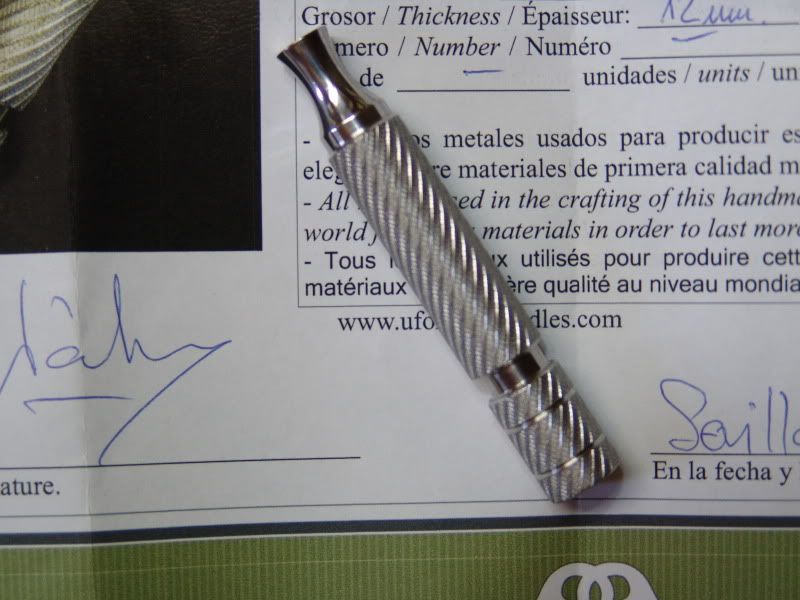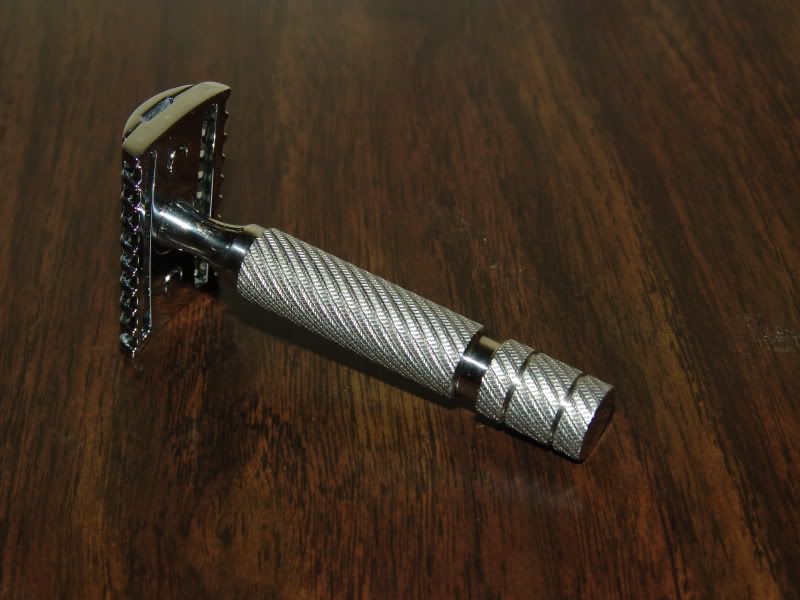 Edit: corrected spelling