An EverReady '25 set with a '14 head, it was produced that way. It's in the production nickle plated brass touring case. Soap residue and all on the blade case.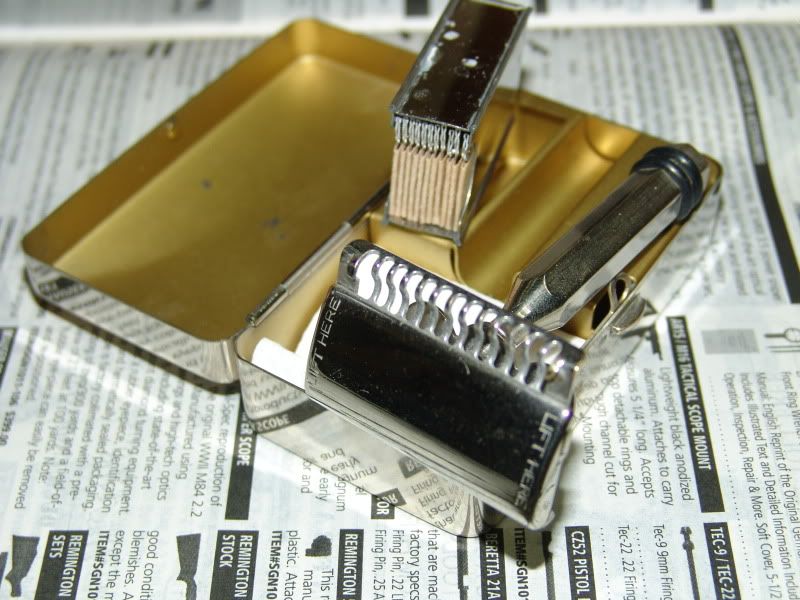 Model C AutoStrop "Special Set"
1925
more specifically the razor is a model VC1, $1 model
These sets were noted for being given to VIPs by newspapers. This particular one is imprinted with the "Menominee Herald-Leader". I believe before I used it it was NOS. The strop is NOS and in the box.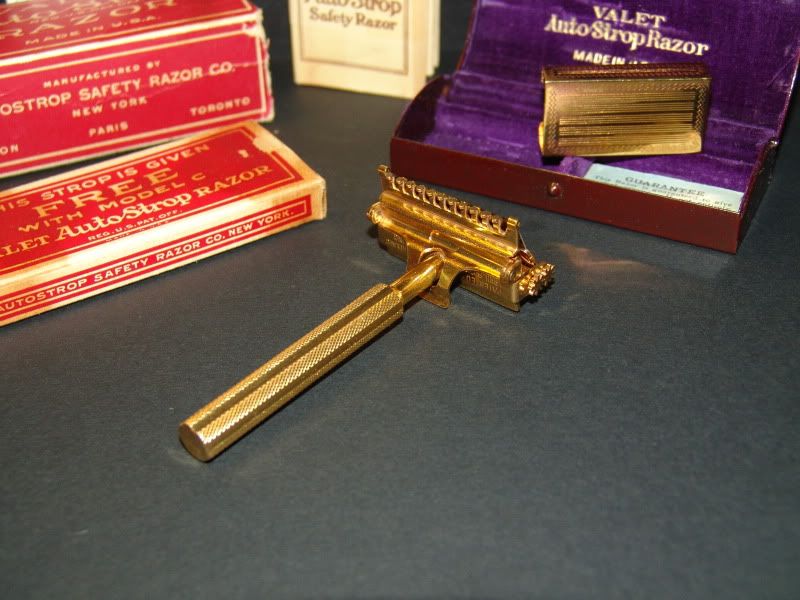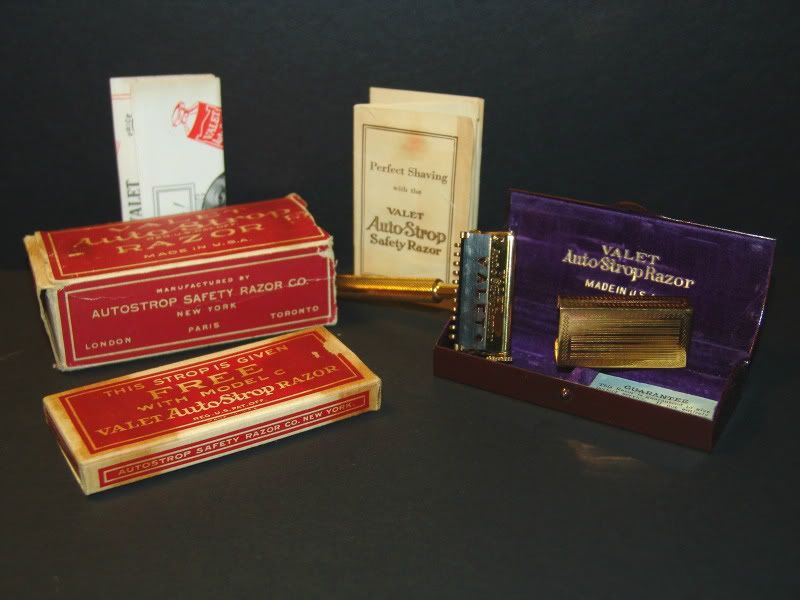 Kampfe 1914 Identical to Hero '14
It was their first model designed to take SE blades. This will definitely be sent out for replating.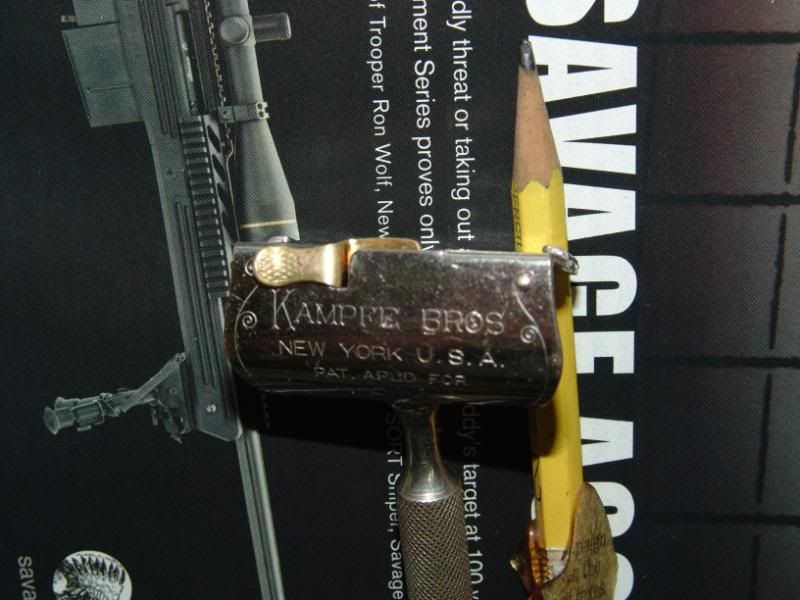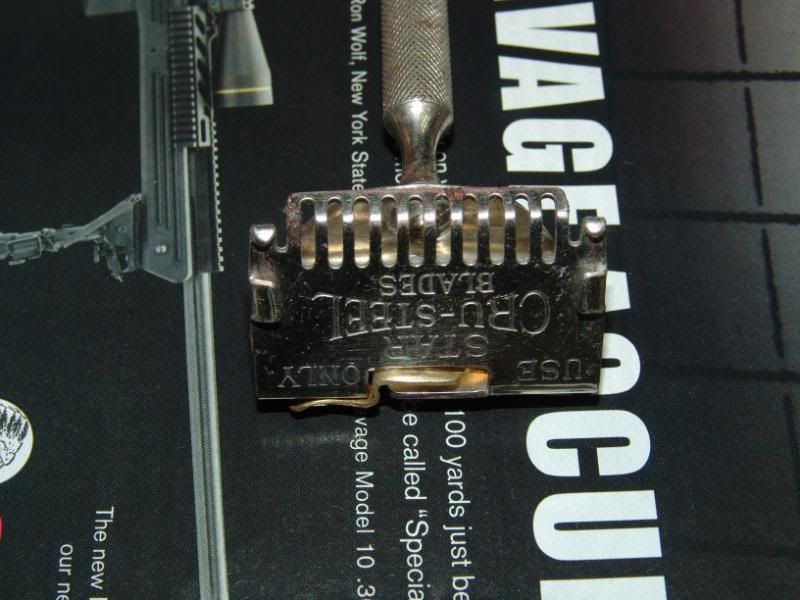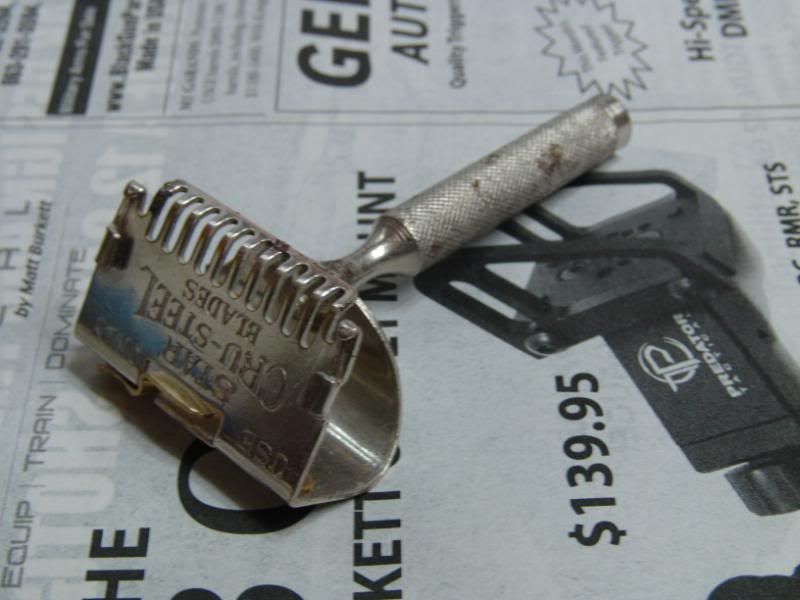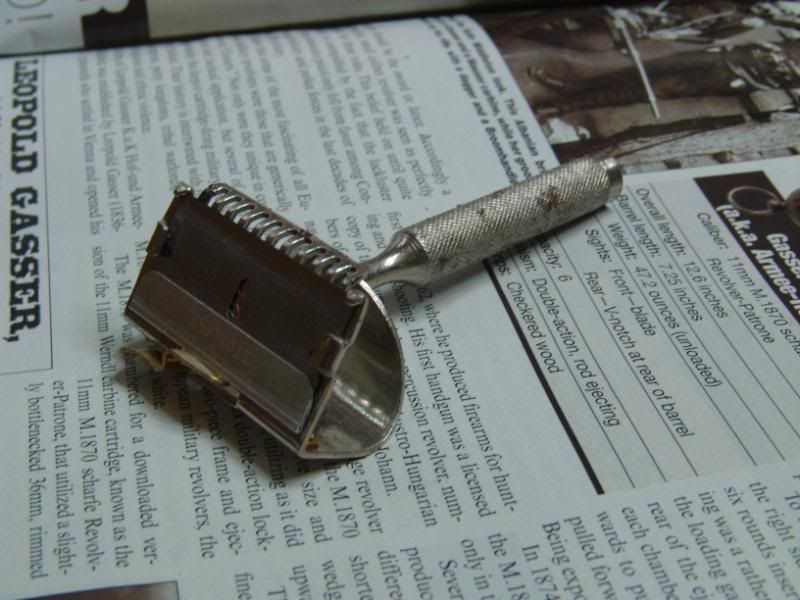 Valet VC3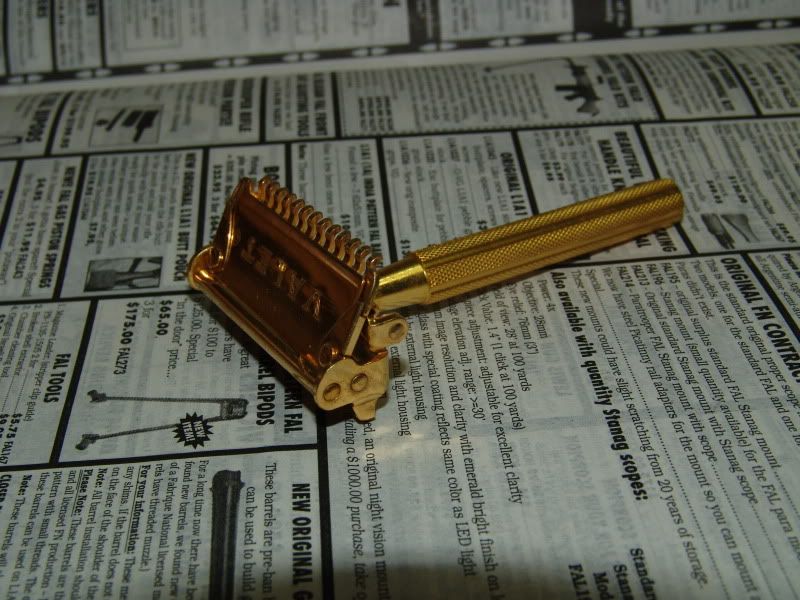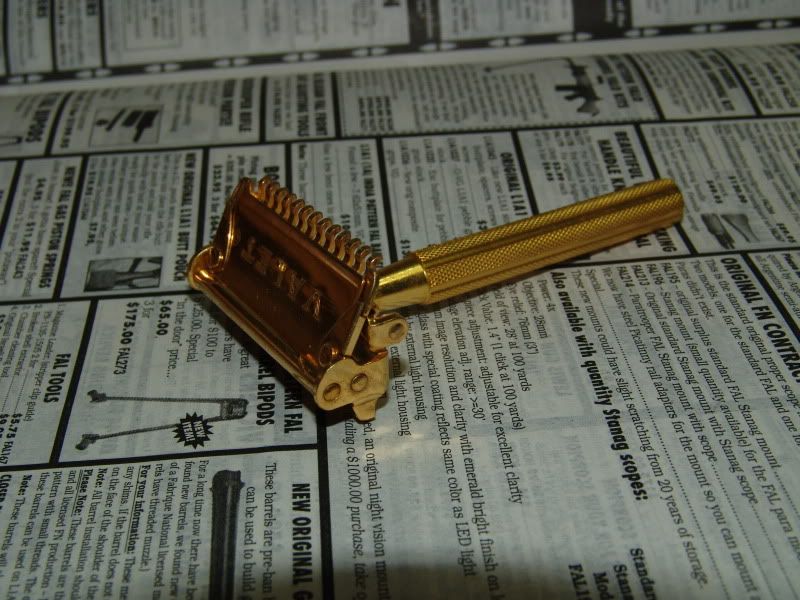 EverReady 1904 another definite for replating. I'm pretty sure it was designed for wedge blades, but I modified it to take SE blades just fine. It's a very aggressive razor.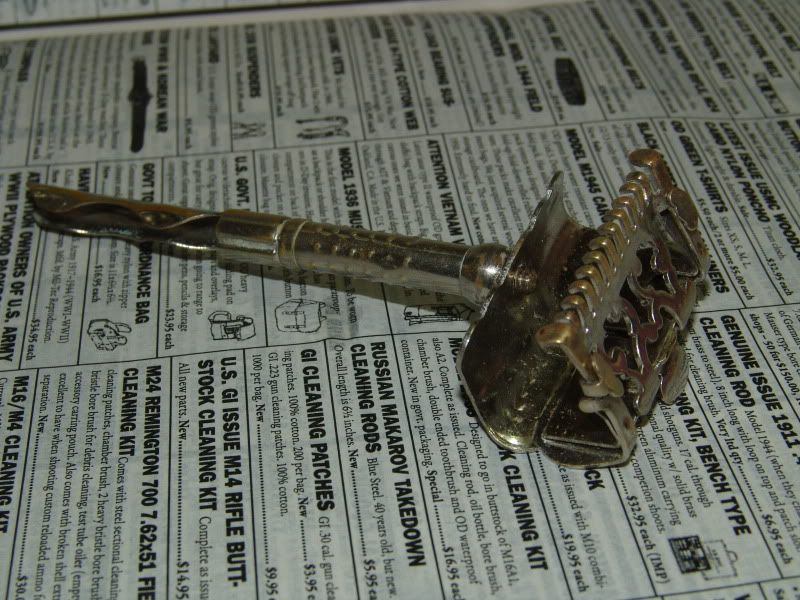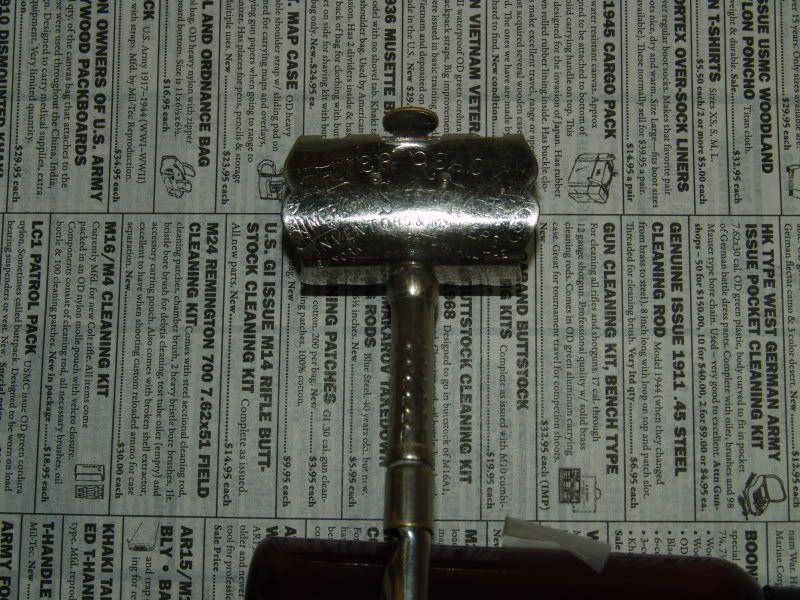 EverReady 1928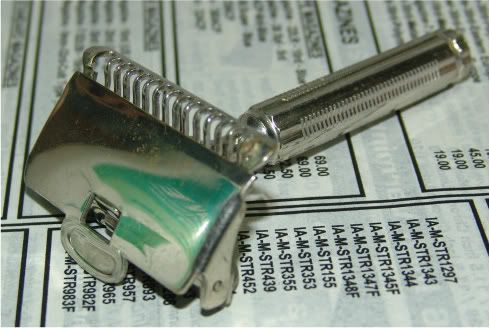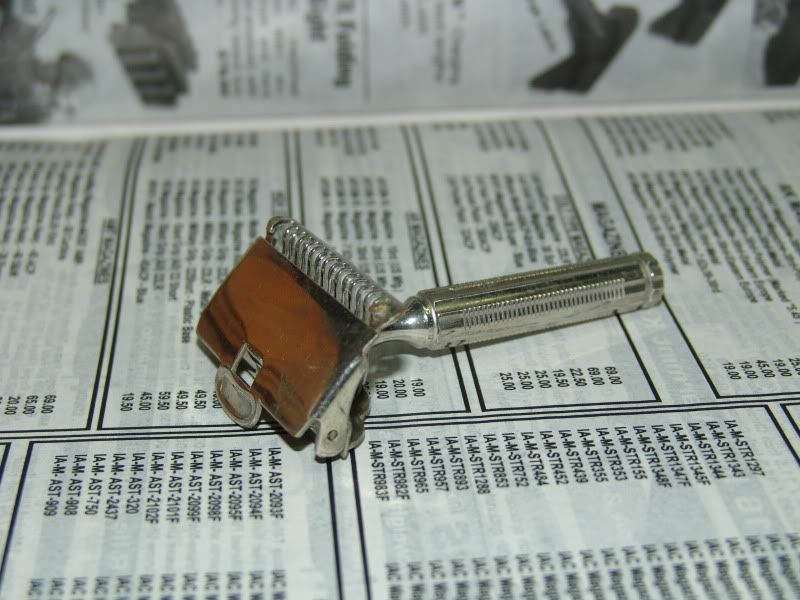 GEM juniors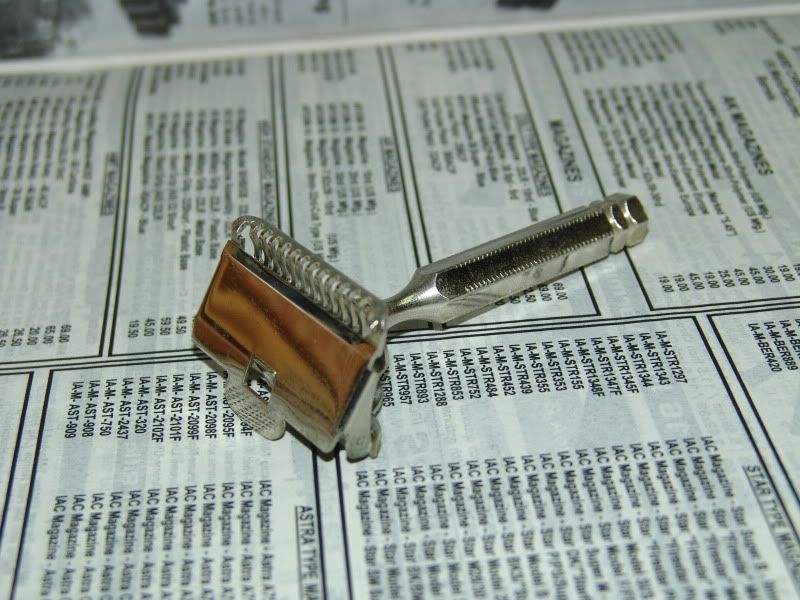 The wifes Lady Gillette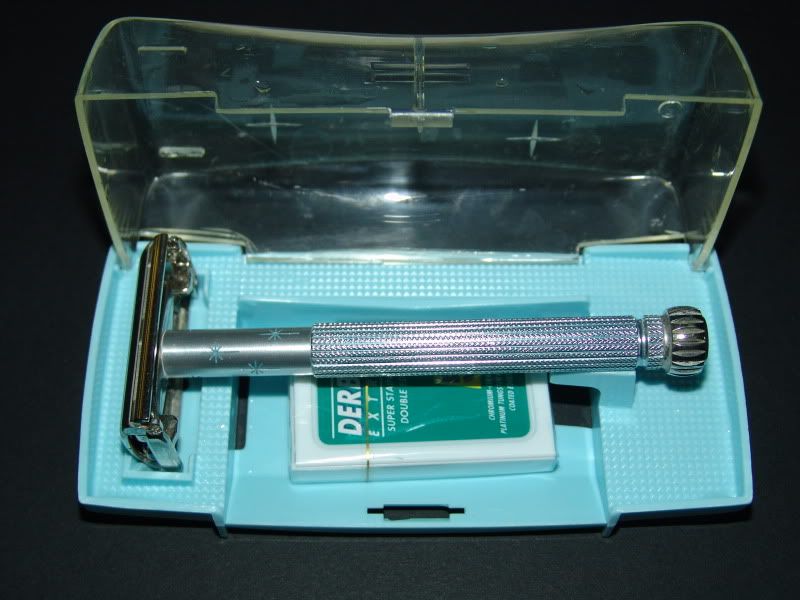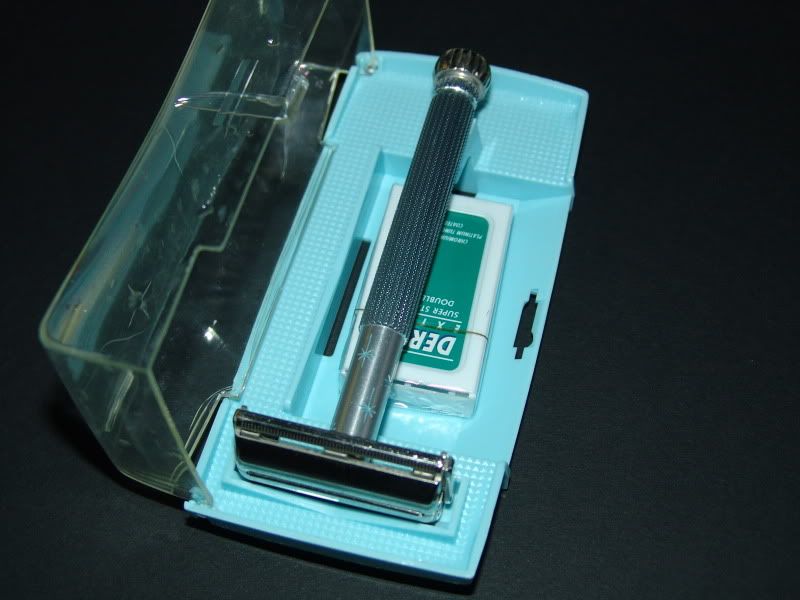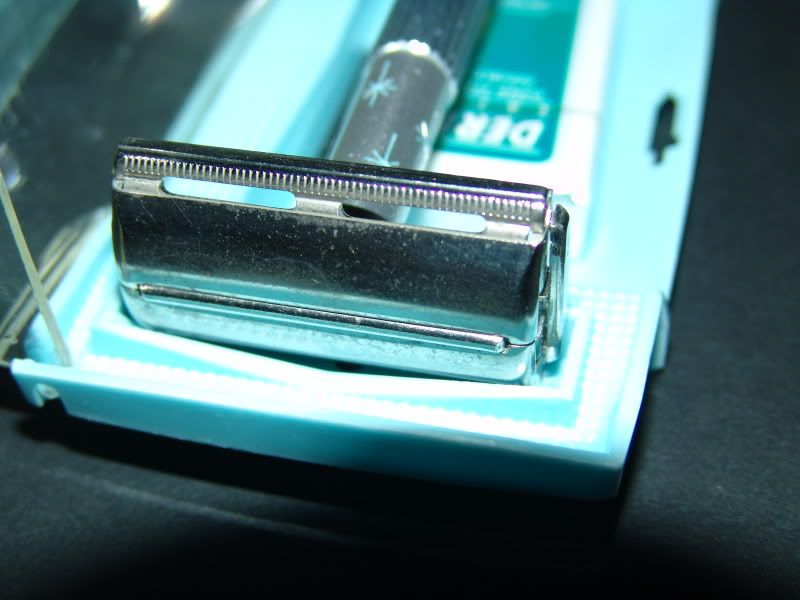 That's it for now gents!