I have been restoring shaving brushes ever since I started wet shaving a few years ago. I have also been making handles in my shop out of exotic woods. Since I do not have a lathe I create my shop-made handles without turning them. It's more challenging and the result has a different character from a lathe turned piece. I have been using my own brushes pretty much the whole time. Most of my arsenal is TGN two band finest restores or my shop-made brushes. I am very happy with them. so much so I want to share them with the world. To that end I have created an
Etsy store
where I am starting to offer some of my work. I am currently working on building up inventory. I have a good number of vintage brushes to restore as well as some interesting handle blank material I am experimenting with. I will put some pictures up in this thread with some links to the product page in the store. I would be glad to receive feedback on this. I am very new at this and need all the help I can get.
So, without further ado, here is my current crop for sale:
One of my latest shop-made brushes
. This one came out really nicely. The knot is TGN two band finest bulb and is set at 25mm/52mm. Test lather of this brush was amazing.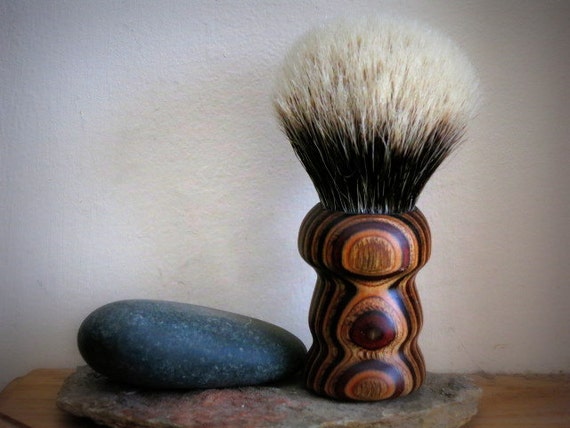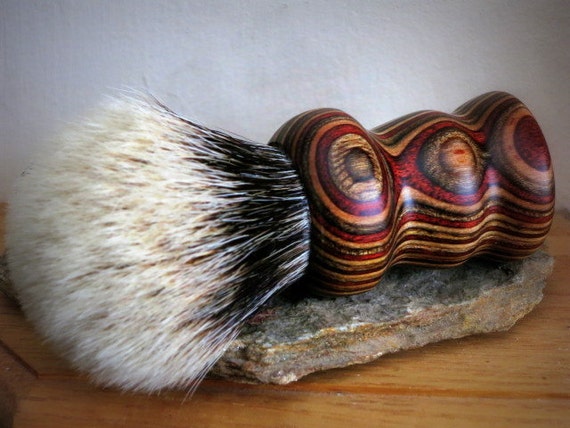 This one
is one of my personal brushes I restored for myself. This is an older celluloid shell handle. Inside the bottom part is a gypsum-like substance for weight and structure. The top part used to be rubber (I think), but is now epoxy holding down a TGN two band finest bulb knot set at 21mm/43mm. This is a fantastic small face lathering brush with a very ergonomically correct handle.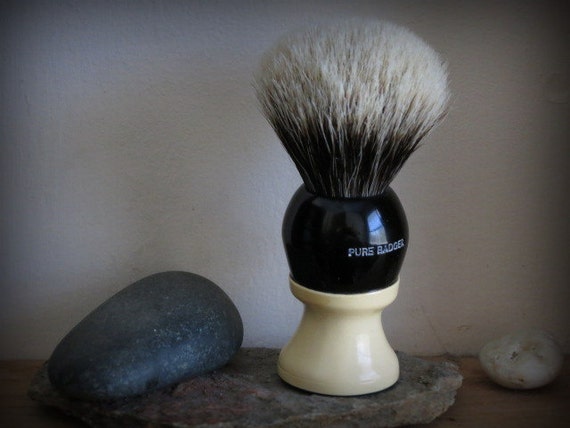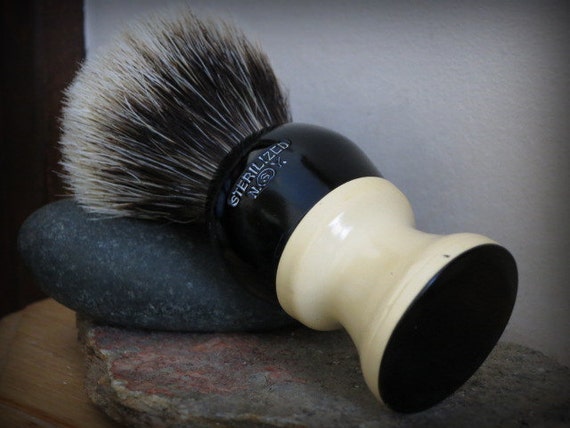 This one
is another one of my shop-made efforts. It is made of several piece of wood and there are some interesting patterns in the way the wood was laminated. I have finished this handle with two ton epoxy for total water seal. The almost glassy finish is very thick and feels great to the touch. This is a TGN two band finest fan set at 23mm/48mm. A really wonderful handle shape that I am definitely going to reuse. Feels really good in hand.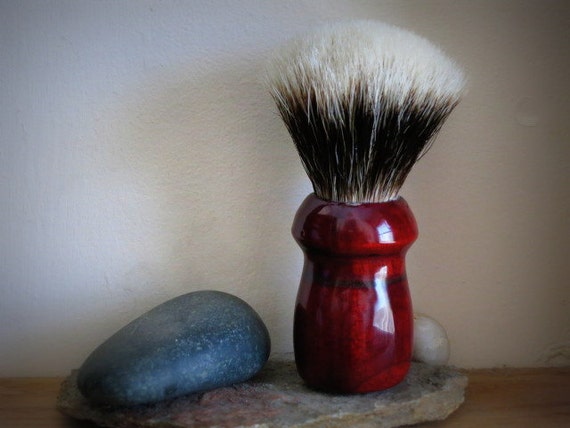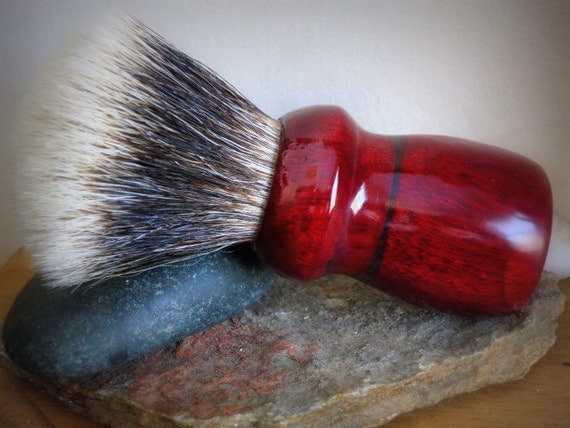 Here is another brush
I listed in my store. This one is my first attempt at resin handles.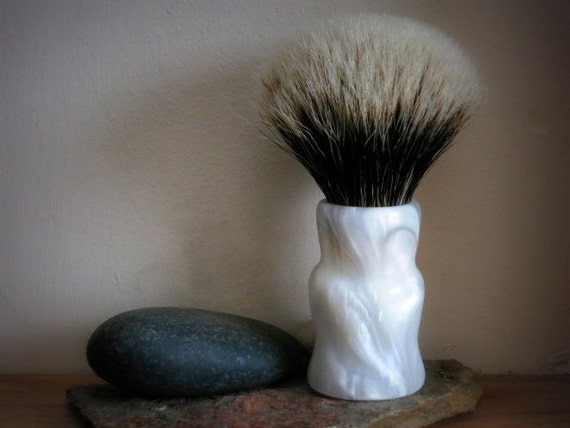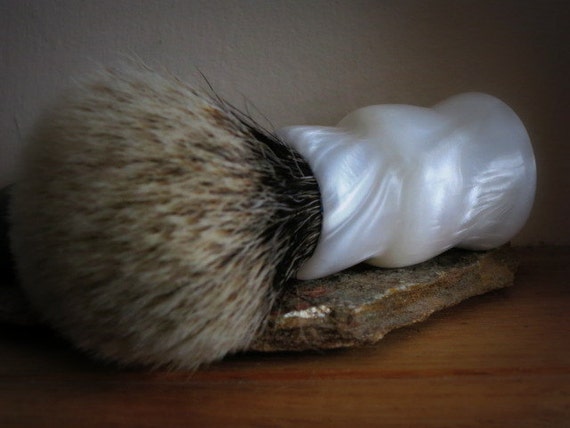 I have created and entered into my inventory two more brushes. Both made of Dymondwood stock. They both came out to exactly the same dimensions:
Overall: 96mm
Handle: 48mm
Loft: 48mm
Knot: 24mm
I cleaned the knots out for post bloom photos.
Brush number 1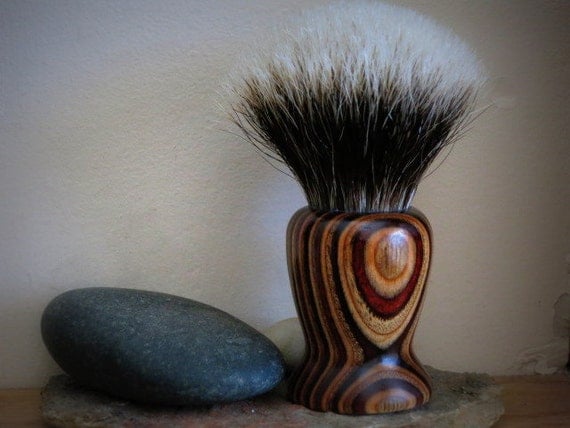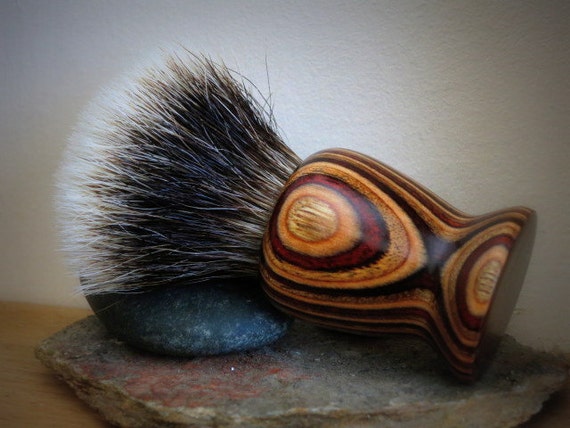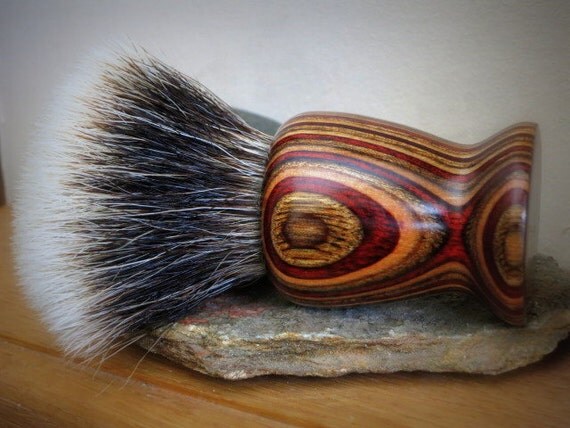 Brush number 2
: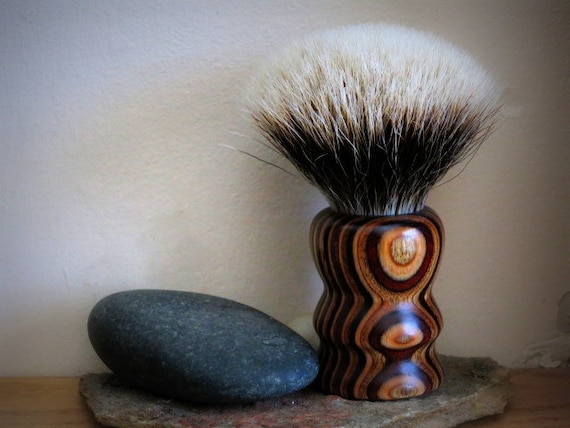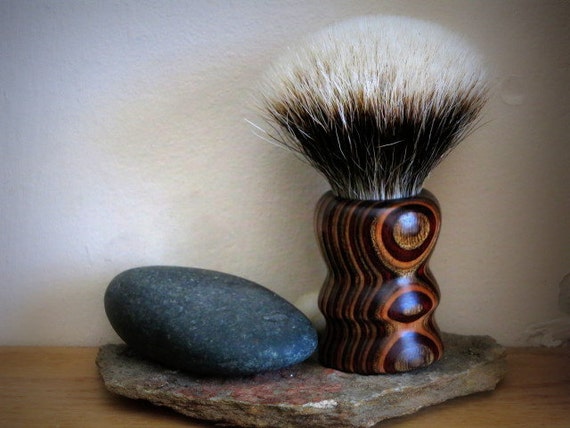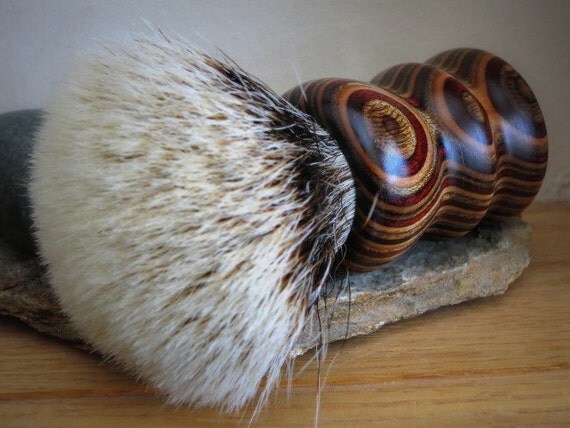 So far this is all. I am working on more restores and a few original pieces. Stay tuned.
As you can see, I am a big fan of TGN two band badger. However, I can work with any type of knot. In fact I am also working on an Omega boar knot brush. It will have the Pro-49 knot and some sort of special handle. I can also take custom orders.
Thank you for your consideration and feedback.
--
Vladimir