Good day gentlemen.
As some of you already know, my girlfriend and I were in London for a week. One of those days, we spent in the district of London also know as Shavemecka.
As the hotel where we stayed(during our first 3 days) and the restaurants where we dined(The Strand) were so close to Covent Garden and the original Penhaligon's store(on Wellington Street) our first day permitted a visit to the shop.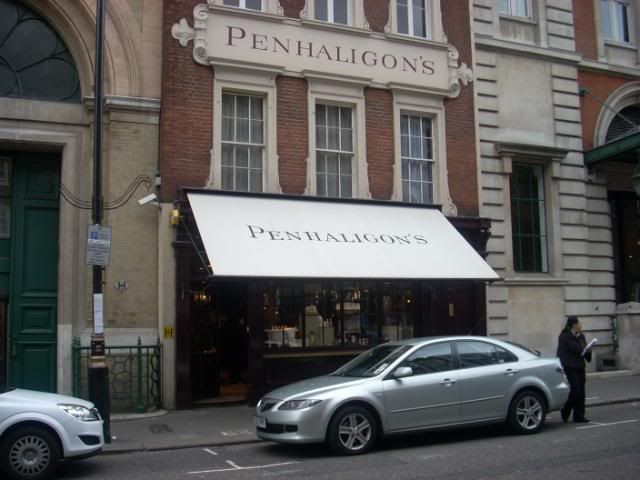 The small street leading to the shop was easily found as The Wellington pub and restaurant was on the Strand leading up to Wellington Street.
This rather quaint billboard with a touch of history greeted us into the shop.
I will have more for you later on this evening but I must leave you now as I prepare to go to work.